Malaga
Classes below are at out main studio at
720 Marshall Rd Malaga

Beginners Class
7pm Now on Wednesdays 7pm
$60 Per Person (4 lessons)
$110 per person (8 lessons)
Enrol Now
For more details call:
0423157147 or 0408315600

Monday
ZUMBA 6.00pm
$10 per person
Reserve your spot ENROL NOW!

7pm Advanced Class (1 hour)
Call for details;

Tuesday
Afternoon Tea Dance with Instruction 12-3.30pm

Call Ballroom for information about Tuesday Night Classes this week

Wednesday
7pm Adult Beginners, Improvers, and Intermediate Classes (1 hour)

8pm - Adult Social Dance
All instruction class members FREE

Friday
7pm Beginners class
Commencing Now Fridays
Call for details

8pm Adult Social Dance
New Vogue & Sequence Dancing, Ballroom & Latin Dancing

Testimonials...
Classes for Adults
Adult classes at Crystal Ballroom consist of 8 lessons conducted over 8 weeks.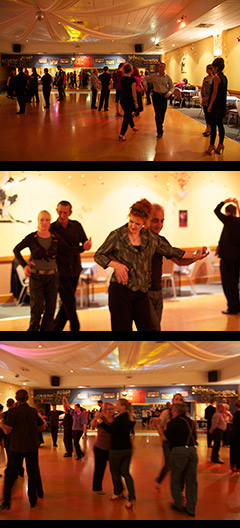 Ellenbrook

Classes Cancelled
Till Further Notice

All Classes at Malaga

Adult Beginners Class
Commencing


Adult Intermediate Class
Commencing Now


For more information please call.
Evening: 9249 2600
Day: 0408 315 600