Malaga

Monday
Adult Class
7pm Beginners Instruction class

Tuesday
Seniors Dance
Afternoon Tea Dance with Instruction 12.30-3.30pm

Wednesday
7pm Adult Instruction Class
Beginner, Improver and Intermediate Classes

Friday
7pm Adult Beginner, Improver and Intermediate Class

Next Beginners class
Monday 11th October 7pm
Class Enrolments

Enrol Now

Full course 8 lessons $115 per person
4 lesson short Course $60
Have A Go - It's Easy - It's Fun
Enrol Now
For more details call:
0423 157 147 or 0408 315 600

8pm Adult Social Dance
Ballroom - Latin - New Vogue Dancing
Free to Class members.




Testimonials...
Classes for Adults
Adult classes at Crystal Ballroom consist of 8 lessons conducted over 8 weeks.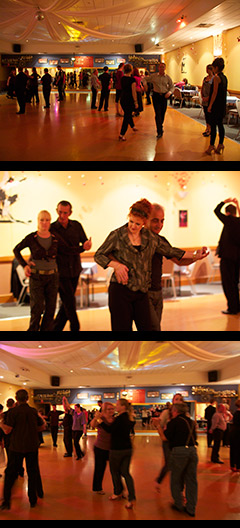 Ellenbrook

Classes Cancelled
Till Further Notice

All Classes at Malaga

Adult Beginners Class
Commencing


Adult Intermediate Class
Commencing Now


For more information please call.
Evening: 9249 2600
Day: 0408 315 600