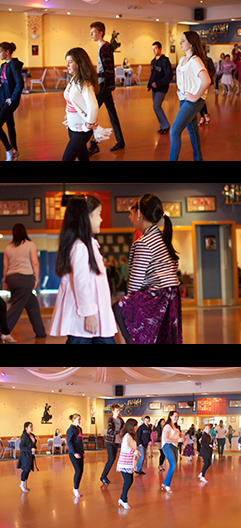 Crystal Ballroom have been teaching dance at WA schools since 1995, and have prepared many successful groups for Debutante Balls and other school functions.

Ballroom dancing is known to promote self confidence, good presentation and communication skills and healthy interaction between both genders. And it's a great way for your student to have fun.

We can do group or individual classes either at Crystal Ballroom or at your school, and we have the perfect venue for school functions and parties if you need an alternative to your school hall.